NEED AN
INSULATION
UPGRADE?
We install eco-friendly spray foam that maximizes energy efficiency.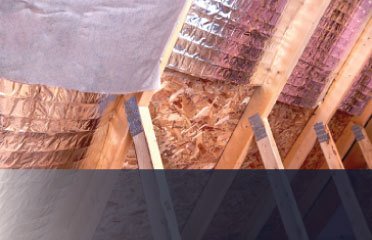 INCREASE EFFICIENCY BY UP TO 50%
We install and upgrade insulation to help you save money on energy costs
INSTALLING MONOGLASS® INSULATION IN VANCOUVER AND SURROUNDING AREAS
Safe, versatile, and highly effective, Monoglass® is Westcor Thermal's (not-so) secret weapon against rising energy costs. In fact, Monoglass® is so effective, it has remained the go-to insulating material for property owners, homeowners, engineers, and architects since its introduction in 1979.
Not wanting your insulation to clash with your interior colours? No problem. In addition to its traditional white appearance, Monoglass® also comes in charcoal and gray hues. One thing customers love about Monoglass® is that it uses up to 37% post-consumer, recycled glass. And, Monoglass® can be applied in one, quick pass application without the need for layering.
As a budget-friendly, high-performance insulating material, Westcor Thermal is proud to bring Monoglass® insulation to Vancouver and all of Western Canada.
Monoglass® is Big on R-Values
As a spray-on insulation material, Monoglass® is designed to be applied over large surfaces, as well as hard-to-reach areas, such as rafters, kneewalls, parkades, cathedral roofs, concert halls, crawl spaces, walls, and nearly anywhere high R-value insulation is needed. Not only does Monoglass® hit its R-value targets with every installation, its acoustic, noise-limiting properties also make it a popular option for gymnasiums, offices, and other large areas.
Let's throw some numbers around, shall we? Monoglass® offers R-4.00 per inch of thermal resistance. It can also be applied 5 inches thick to horizontal surfaces to achieve an R-20 value, as well as up to 7 inches thick on vertical surfaces for an R-28 value.
One of the Safest Insulating Materials on the Planet
It's safe, too; Monoglass® shares many properties with glass (silicon dioxide), meaning it is hypo-allergenic, mold-resistant, non-toxic, and uses a non-combustible binding material. Since glass only begins to melt after passing 1,100 degrees Celsius (2,000 degree Fahrenheit), Monoglass® will not act as an accelerant in a property fire. For the safety aspects alone, Monoglass® is a favourable option when compared to polystyrene, polyurethane, mineral wool, and cellulose insulation materials.
Bringing Monoglass® Insulation to Vancouver-Area Properties
From the initial consultation through post-installation support, our team seeks to exceed your expectations. To get started, contact Westcor Thermal. We serve residential, commercial, municipal, and industrial customers throughout Vancouver and all of Western Canada. For its safety, versatility, ease in application, and high R-values, Westcor Thermal is proud to bring all the benefits of Monoglass® to our customers in Vancouver and the surrounding areas.