NEED AN
INSULATION
UPGRADE?
We install eco-friendly spray foam that maximizes energy efficiency.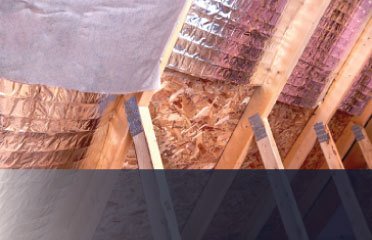 INCREASE EFFICIENCY BY UP TO 50%
We install and upgrade insulation to help you save money on energy costs
PROTECT YOUR BUILDING WITH MOISTURE BARRIERS FROM WESTCOR THERMAL INC
Westcor Thermal in BC has a range of installation products to keep your residential property protected from the elements. We provide a variety of different moisture barriers, including full-faced, self-adhered membranes and liquid-applied spray vapour barriers. A vapour barrier is a thin layer of impermeable material that prevents air, moisture and dampness from seeping through walls, ceilings and floor assemblies, and damaging drywall, insulation or foundation materials.
Westcor Thermal provides the following vapour barrier options:
IN-WALL VAPOUR BARRIER
Typically made of plastic or foil sheet, an in-wall vapour barrier is key to preventing moisture from permeating drywall and insulation materials. These materials resist diffusion of moisture through walls, ceilings and floor assemblies and have varying degrees of permeability.
SELF-ADHERED MEMBRANE
Self-adhered membranes are vertical layers buried in the ground around the perimeter of a concrete foundation to prevent moisture from penetrating the building envelope.
SPRAY VAPOUR BARRIER
A common alternative for self-adhered membranes, the spray-applied vapour barrier saves you time and cost, and increases weather flexibility. Spray-applied vapour barrier can be installed over damp surfaces which makes it a convenient option for the inclement weather of the Lower Mainland.
Contact us for more information about our vapour barrier services or to get a quote for your next project.