NEED AN
INSULATION
UPGRADE?
We install eco-friendly spray foam that maximizes energy efficiency.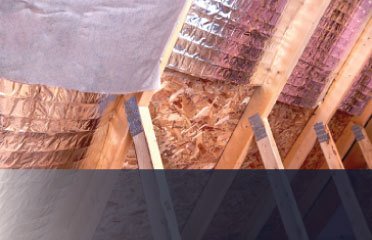 INCREASE EFFICIENCY BY UP TO 50%
We install and upgrade insulation to help you save money on energy costs
UNDERSTANDING ENERGUIDE IN VANCOUVER
Did you know the average Canadian household uses nearly 100 gigajoules (28,000 kilowatt hours) of energy each year? That's roughly $2,500 to power your lighting, appliances, heating and cooling systems, as well as electronics. This isn't just electricity; gigajoules also measure homes with gas- and wood-burning furnaces and stoves. By understanding EnerGuide ratings, we can help you make the right choice regarding the energy efficiency of your home.
So what is EnergGuide exactly? Measured in gigajoules, an EnerGuide rating accurately depicts a home's energy usage and efficiency over the course of a year. If your home uses 105 gigajoules of energy per year, your EnergGuide rating would be 105. Simple enough, right? The goal of EnerGuide is to help homeowners progressively boost their energy efficiency, such as smart energy decisions, such as choosing low-energy appliances, or spray foam insulation. Vancouver homeowners and businesses, as well as those throughout British Columbia, all have a number of rebates available to help them achieve a better EnerGuide rating.
We have been the team for spray foam insulation Vancouver has trusted for years. If you need help improving your EnerGuide rating, call Westcor Thermal Spray today!
How Much is a Gigajoule of Energy?
It can be difficult to picture what activities you do in your home that will equal a gigajoule of energy, so Natural Resources Canada has compiled a list of activities for you to compare. One gigajoule of energy equals:
Washing Over 100 Loads of Laundry
Toasting 3,000 Bagels
Vacuuming Your Home for 230 Hours
Surfing the Web for 5,500 Hours
Running Your Refrigerator for 30 Weeks
Watching Every NHL Hockey Game in a Year (1,230 Games)
Get an EnerGuide Evaluation
To see where your home sits on the EnerGuide rating scale, you must get an EnerGuide home evaluation. Natural Resources Canada has provided some information on finding a licensed service organization to perform an EnerGuide evaluation on your home or business. Those who qualify for the Energy Conservation Assistance Program can get a free home energy evaluation.
Reduce Your Energy Consumption
Once you have received your EnerGuide rating, you can then take steps to reduce the energy usage in your home or business. Several great options include:
Replacing Energy-Hogging Appliances
Insulating Your Home with Spray Foam Insulation
Turning Off Appliances, Electronics and Lights
Installing a Smart Thermostat
Installing Solar Panels
As mentioned previously, insulating your home with spray foam insulation is a great first step in making your home or business more energy efficient. For a consultation to discuss your home's insulation needs, call Westcor Thermal Spray Foam, today!