NEED AN
INSULATION
UPGRADE?
We install eco-friendly spray foam that maximizes energy efficiency.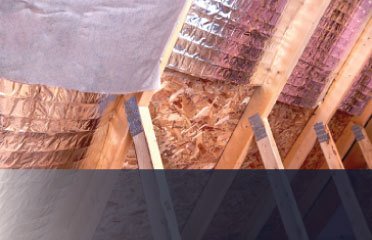 INCREASE EFFICIENCY BY UP TO 50%
We install and upgrade insulation to help you save money on energy costs
ENERGY EFFICIENCY INCENTIVES IN VANCOUVER
Are you looking to cut back on your home's energy expenses, yet you need a little help to make the necessary changes? You're in luck. British Columbia has several rebate programs available to help you make the required changes, such as replacing outdated appliances, adding LED lightbulbs, or insulating your home through one of several spray insulation contractors in Vancouver, BC. If you've never heard of the Energy Conservation Assistance Program, it is similar to the previous Live Smart plan — and, it's something you simply won't want to miss!
For those living in an income-qualifying household, the Energy Conservation Assistance Program can provide you with free products and advice that will help you reduce your home's energy bills, while also allowing you live more comfortably. If you are eligible for this program, BC Hydro will provide you with a free energy assessment of your home to find areas in need of improvement. You will also receive a free energy saving kit that will include:
LED Bulbs
Weatherstripping for Draft Reduction
High-Efficiency Showerhead
Water-Saving Tap Aerators
LED Nightlights
Freezer and Fridge Thermometers
Instruction Guide
In some instances, you may also quality for rebates on an Energy Star® refrigerator, high-efficiency gas furnace, or insulation in your walls, attic, and crawlspace. As part of the "10-Year Plan," BC Hydro and the government of British Columbia are working together to reduce rates, update outdated infrastructure, and free up financing for low-income customers to make much-needed home improvements. At Westcor Thermal Spray Foam, we offer energy-efficient products and proudly support this plan. For the spray insulation contractors Vancouver BC trusts, call Westcor Thermal Spray Foam!
How to Apply for the Energy Conservation Assistance Program
If you are a BC Hydro customer, you can apply for the Energy Conservation Assistance Program by visiting their application page.