NEED AN
INSULATION
UPGRADE?
We install eco-friendly spray foam that maximizes energy efficiency.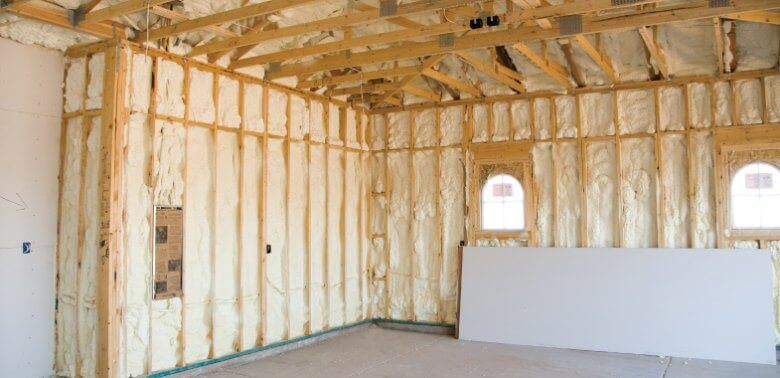 SPRAY FOAM INSULATION IN VANCOUVER
Saving money on energy costs while doing your part to help protect the environment sounds like a deal that's too good to be true. With spray foam insulation, you get the best of both worlds. At Westcor Thermal, we specialize in the installation of Polarfoam™ brand spray foam that offers the highest R values per square inch of any insulation available and can increase the energy efficiency of your property by up to 50%.
POLARFOAM™ PF-7300-0 SOYA
Polarfoam is a spray-applied rigid polyurethane foam insulation made from recycled plastic material and renewable soya that offers air seal, vapour barrier, and the highest R values in the industry. Made without any ozone-depleting substances, Polarfoam™ is an ideal choice for new home construction or retrofit of an existing residential property.
APPLICATION METHOD
Spray foam is pumped into your walls, attic or crawlspace through pressurized spray nozzles. It expands to form an insulation barrier once it is applied. The benefit of sprayed foam insulation is it fills the smallest spaces for a seamless, durable insulation, and it eliminates energy-wasting air filtration.
SPRAY FOAM VS. BATT INSULATION
Fibreglass Batt insulation is one of the most common insulation method used today, but as spray foam gains more popularity people are beginning to recognize its benefits. Batt insulation is placed between studs, stapled into place and then drywall is nailed over it. Though this does help to insulate the structure, it does not provide an airtight seal, meaning heat can still escape. The amount of heat lost from the average home every day is enough to fill a blimp. Spray foam insulation creates a better air-tight envelope that keeps heat in, making your home more energy efficient and saving you money.
SPRAY FOAM TO-DO LIST
Before spray foam can be installed, there are a few things homeowners need to do to prepare for the installation process. Here's a to-do list to help you get your home ready:
Even before the first initial visit from the contractor, you want to ensure there is full access to the area that requires spray foam insulation. All cladding should be removed so the entire surface area is visible. We get many requests to open up walls or remove cladding. However, our crews are professional insulators only and do not have access to the tools or resources necessary to complete these services. We recommend that you contact your local BBB to get a list of accredited home renovation companies to help you complete this task.
The home or structure that is being insulated must be vacated for 24 hours after the installation is applied to ensure proper off-gassing. This is a health and safety protocol as well, so please make plans in advance to stay out of the home until it is safe to return.
The area being insulated should be completely clean and free of loose particles. The foam will be sprayed a t a very high rate of speed, making it impossible to install around dusty or dirty areas. Remove any dust or debris prior to installation to ensure safety and quality of the process.
Once completed, all spray foam insulation must be covered by an approved thermal barrier such as drywall or an approved thermal fibre.
Westcor Thermal installs spray foam insulation in Vancouver and throughout BC. We serve a variety of contractors with the highest level of precision and care in our installations. If you would like a complete system for exterior envelope insulation, call us today.