NEED AN
INSULATION
UPGRADE?
We install eco-friendly spray foam that maximizes energy efficiency.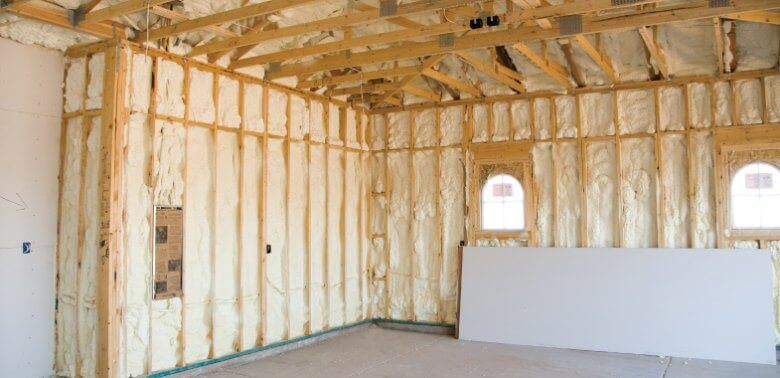 SprayFoam Langley
When it comes to maximizing energy savings and contributing to a greener environment, you can have it all with Sprayfoam in Langley. At Westcor Thermal, we're your go-to experts for spray foam insulation in Langley. We specialize in the installation of Polarfoam™ brand spray foam, offering the highest R values per square inch of any insulation available. This remarkable insulation can enhance the energy efficiency of your property by up to 50%.
POLARFOAM™ PF-7300-0 SOYA
Our Polarfoam is a spray-applied rigid polyurethane foam insulation made from recycled plastic material and renewable soya. It provides an air seal, vapor barrier, and industry-leading R values. Made without any ozone-depleting substances, Polarfoam™ is the ideal choice for new home construction or retrofitting existing residential properties.
APPLICATION METHOD
Spray foam is expertly pumped into your walls, attic, or crawlspace through pressurized spray nozzles. It rapidly expands to form an insulation barrier upon application. The beauty of sprayed foam insulation lies in its ability to fill even the tiniest crevices, creating a seamless, durable insulation while eliminating energy-wasting air filtration.
SPRAY FOAM VS. BATT INSULATION
Traditionally, fiberglass batt insulation has been the go-to method, but as Spray Foam Langley gains popularity, more people are recognizing its advantages. Batt insulation is placed between studs, stapled into place, and then covered with drywall. While it does offer some insulation, it lacks an airtight seal, allowing heat to escape. On average, homes lose enough heat each day to fill a blimp. Spray foam insulation, on the other hand, creates a superior airtight envelope that retains heat, making your home more energy-efficient and cost-effective.
SPRAY FOAM TO-DO LIST
Before installing spray foam, certain preparations are necessary. Here's a to-do list to help you get your home ready:
Ensure full access to the area needing Sprayfoam in Langley insulation. Remove all cladding to expose the entire surface area. If wall openings or cladding removal is required, consider reaching out to accredited home renovation companies for assistance.
The insulated area should be vacated for 24 hours after installation to allow for proper off-gassing. This is not only a safety protocol but also a health precaution, so plan accordingly for an alternate place to stay during this period.
Keep the area clean and free of loose particles. Spray foam is applied at high speed, making installation around dusty or dirty areas impossible. Remove any dust or debris before the installation to ensure safety and quality.
Upon completion, all Spray Foam Langley insulation must be covered by an approved thermal barrier such as drywall or an approved thermal fiber.
Westcor Thermal is your trusted choice for Sprayfoam in Langley. We extend our services to the greater Langley area, providing precise and meticulous installations for a range of contractors. For a comprehensive system to insulate your exterior envelope, contact us today.